The Perfect Ten Part 10: Borussia Dortmund vs Bayern Munich (2013 UCL Final)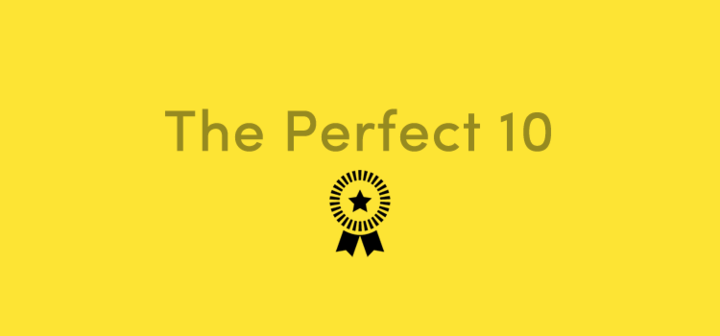 Welcome to that part of the Perfect Ten, where I must get emotional and bid farewell after an exciting journey of ten editions that spanned most of the summer. I present to you the final edition of this series.
Throughout the series, I've talked about epic matches that we've won. However, it's going to be a bit different this time around, as I'll be looking at one of our biggest games in recent history, even though we lost it. Yes, I'm talking about the 2013 UEFA Champions League Final that we lost to bitter rivals Bayern Munich.
That night in Wembley, the stage was set. Two bitter rivals head to head in the biggest match of club football. Bayern Munich were pretty focused on avoiding another final defeat, having lost two finals to Inter Milan and Chelsea in the past three seasons. While Dortmund, on the other hand, were playing in their first UCL final since they won the supreme trophy in 1996-97 after defeating Juventus in the final.
There was an obvious feeling of excitement amongst many supporters and many neutral fans for this first ever all-German final. The two biggest teams in Germany were now battling to become the biggest in Europe. While Bayern Munich were already on top of European football, Jurgen Klopp's men were new to this stage, and were the clear underdogs. Their excellent campaign had already won many hearts, and the result wouldn't have really mattered to them. All that mattered was their presence in the biggest game of the season, which was an excellent reward for their club's struggles in a world dominated by the riches of football. They had made their way to the top without splashing the cash, unlike other European opponents and their German counterparts who they were to face that night.
Dortmund lined up without their injured star youngster Mario Gotze, who had shocked the world with his decision to join Bayern Munich at the end of the season. Their opponents came into the match without Holger Badstuber and Toni Kroos, who were both out with long-term injuries. Other than that, both teams were pretty much with their first choice players.
Both teams began the match with a lot of vigour and aggressive play, but Dortmund were clearly the better side for the most part of the first half. It was games like these that helped Neuer become the best in the world. Were it not for the German stopper, the game would've already been put to bed. He made five stunning saves in the first 35 minutes itself, and his two saves from Lewandowski and one from Reus were in particular world-class. Amid all the one sided play, Bayern suddenly went agonisingly close to stealing the opener, as Mandzukic's header from an inch-perfect cross from Ribery was somehow tipped over the bar by Roman Weidenfeller.
The opportunities came thick and fast in a game which had started at breakneck speed. However, the breakthrough goal didn't come until the hour mark. Robben's pinpoint cross presented Mandzukic with a tap-in, taking the score to 1-0 in favour of Bayern. Dortmund levelled almost immediately, and scored through Gundogan in the 67th minute. He converted the penalty after Reus had been tripped in the box by Dante. Subotic then made a sensational clearance off-the line to thwart Robben from scoring his side's second. But Bayern didn't let go of the acceleration pedal, and got a reward for creating so many chances. Ribery controlled a long ball into the box and sprung it into Robben's path, who danced past a couple of defenders and then unleashed a feeble but well-placed strike which beat Weidenfeller. Dortmund tried till the very last second but the reality was inevitable – they had agonisingly lost the final to a team who won their fifth European trophy, putting to bed their recent disappointments in finals.
The match has been regarded as one of the most entertaining and thrilling contests in recent years. Losing the final had many implications – they lost Lewandowski and eventually Hummels to their bitter rivals in search of European trophies. But despite all that, the match helped Dortmund remind the world how good they were. Despite being called a selling club and not splashing the cash, only reaching the final was a bigger achievement than even the biggest clubs like Real Madrid and Barcelona couldn't manage. All that under a passionate chap named Jurgen Klopp.
That's it, folks. With a heavy heart, I write down the final words of this thrilling series. Thanks for being a part of the journey, and I hope to be back with another unique series next summer. Until then, stay tuned and enjoy the upcoming season of the Bundesliga that starts tomorrow.