BVB ace Marco Reus eyes return to fitness in readiness for return of football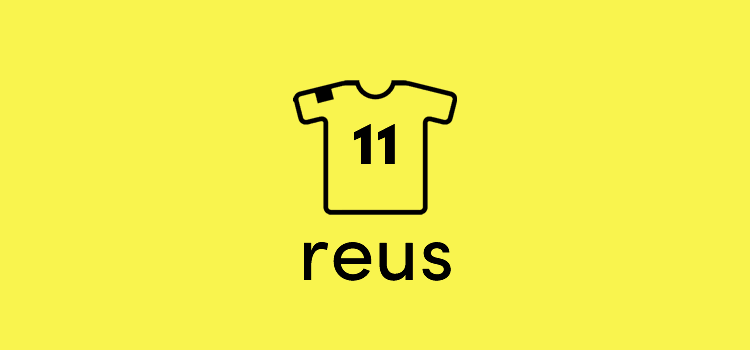 Borussia Dortmund skipper Marco Reus is concentrating on regaining his fitness with a view to pulling on his boots in BVB colours when football gets back in business after the coronavirus crisis.
Like the majority of the world's footballers, the Dortmund aces are out of action — in conjunction with Germany's Federal Ministry of Health edict — and they are taking care to avoid the Covid-19 virus.
But the lay-off doesn't mean that Reus has anything but a return to being in shape at the forefront of his mind. The 30-year-old ace has been side-lined since last month after picking up a muscle injury against Werder Bremen in the quarter-finals of the DFB Cup. Then the Covid-19 pandemic struck.
But he took to social media platform Twitter to interact with BVB supporters and took the opportunity to update them on his well-being and his desire to get back in action as and when it is safe to do so.
Reus, who has hit 11 goals and contributed to the cause with five assists in 19 league games this term, said:
"I'm completing my individual training programme as well as I can. I hope I can get back onto the pitch as time goes on. I can't say when that will be yet though. Other than that, I am spending a lot of time with my wife and my daughter.

"Thankfully everyone's doing well. We stay at home the whole time. Our daughter makes sure we're never bored though — she keeps us all in a good mood. But obviously we're also keeping an eye on the situation. We all need to stick together — that goes for everyone. Stay at home!"
When quizzed on his unswerving loyalty to Borussia Dortmund over the years (he has been with the club since 2012 following a stint with Borussia Monchengladbach), he said:
"Dortmund means an incredible amount to me. It was always my dream to play for this club, especially with these supporters. Both at home and away. Every matchday is confirmation for me that BVB is the right club for me."
And when he was asked about the type of holiday he would most like to take once football is back and he has time to travel during the close season, he replied:
"Doing a road trip through the USA is at the top of the list. But there are also a lot of nice cities and islands it would be nice to see."
Before the US of A, there is the slight matter of a return to Bundesliga action for Reus and his team-mates. Quite when that will come is anyone's guess. One thing is for sure, though; Reus will keep the BVB faith in the meantime!